Here we are again approaching another end of the year, the 17th since the project was started. More than ever, the year of 2017 has been full of activity, both development and community interactions. We had two major releases, 5.0 in February and 5.1 few weeks ago in December – likely the year that brought most of new features ready for production from the history of the project. We are grateful to all developers and community members that contributed to all these efforts!
The 5th edition of Kamailio World happened in the spring of 2017, now we prepare for the 6th edition during May 14-16, 2018, in Berlin, Germany. We look forward to meeting many of the community members there!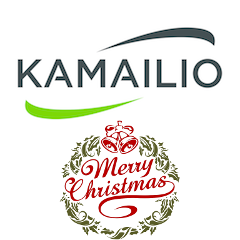 Merry Christmas and Happy Winter Holidays!
Santa is flying Kamailio!