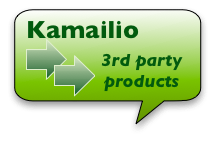 Siremis v4.2.0 is out – the web management interface for Kamailio SIP Server (former Openser).
This release focused on making the views compatible with Kamailio v4.2.x, bringing new components such as a JSONRPC command panel and a new three level menu.
More details about this release are available at:
You can meet its developers at Kamailio World Conference, May 27-29, 2015, in Berlin, Germany.