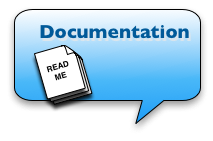 Kamailio® is an Open Source implementation of a SIP server. Session Initiation Protocol (SIP) is specified by IETF RFC3261. It implements all transport layers UDP, TCP, TLS and SCTP for both IPv4 and IPv6.
Among supported standards: RFC3261, RFC3262, RFC3263, RFC3880, RFC4474, RFC2865, RFC2866, RFC4975, RFC3486, RFC 3265, RFC 3856, RFC 3863, RFC 4480, RFC 3903, RFC 3857, RFC 3858, RFC 3680, RFC3581, RFC1918, RFC2617, RFC4122, RFC4510, RFC4515, RFC4662, RFC4826, RFC4745 and RFC5025, RFC3410, RFC3327, RFC2741, RFC4516, …
Since 2001, Kamailio releases have been successfully used with many SIP devices, from phones to application severs. There is no report of interoperability problems with SIP devices at this time, so far from being complete, next you find a compatibility list:
Open Source SIP Application Servers

Asterisk PBX
Bayonne
CallWeaver
FreeSWITCH
SIP Express Media Server (SEMS)

SIP Phones

Aastra
Cisco, Linksys, Sipura
Grandstream
Mitel
Pingtel
Polycom
Siemens
Snom
Tiptel
Yealink

SIP Softphones

X-Lite, Eyebeam, Bria
Ekiga
Linphone
KPhone
QjSimple
QuteCom
Jitsi – The SIP Communicator
Twinkle
Zoiper

SIP-PSTN Vendors

Audiocodes
Cisco
Patton
Sangoma
Tekelec
Teles
If you want to add to the list above, drop an email to sr-dev@lists.sip-router.org.