Within SIP Communicator organization, the SIP Router Project proposed extending of Kamailio Presence Server with support for notifications during conference calls as described by RFC 4353 and RFC 4575.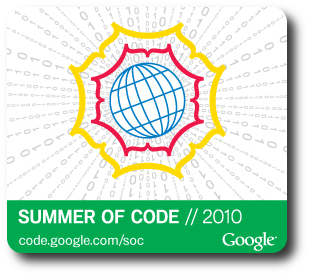 If you are a student (or you know a student) interested in working with SIP Router over the summer, earning some money as well, please apply for GSoC Conferencing Presence support (or forward the link to this web page).
The description of the project is done at:
http://www.sip-communicator.org/index.php/GSOC2010/Kamailio4575
If you have technical details about the project please ask them on sr-dev [at] lists.sip-router.org.
For GSoC related questions, please address to: gsoc [at] sip-communicator.dev.java.net.
We were please to have seven good application, which make work very hard to choose only one. On April 27, 2010, the results of students selection were announced on Google site.

Selected student is: Marius Ovidiu Bucur – student at Computer Science Faculty in Bucharest, which has worked previously with libxml2 and has experience of coding C and network applications.
Mentoring will be taken care by:
Daniel-Constantin Mierla – co-founder and core developer of Kamailio SIP Router. Contact email: miconda [at] gmail.com.
Marius Zbihlei – developer of Kamailio SIP Router. Contact email: marius.zbihlei [at] 1and1.ro