Carsten Bock is a member of the development team of the Kamailio (OpenSER) project and founder of "ng-voice GmbH", a company with focus on providing consulting services about Voice, IMS and Open-Source.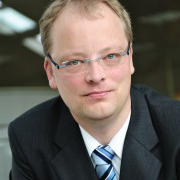 Previously, he was working for Telefonica Germany in Verl & Hamburg on the deployment and operation of the new IMS-platform at Telefonica. He was among the leading technologists to develop and provide the first IP telephony solution as a real analog line replacement for Telefonica/O2 in Germany.
Carsten Bock has a Bachelor's Degree in Computer Science from the University of Applied Sciences of Hamburg, Germany. He knows the Asterisk, SER and Kamailio (OpenSER) projects from the beginning, having many years of experience in the area of Open Source VoIP.
Currently he is working on integrating the OpenIMS core into Kamailio.
Contact: www.ng-voice.com