For the second year, Kamailio project has been selected in Google Summer of Code program, now for year 2011, within Jitsi organization (former SIP Communicator project), see more at: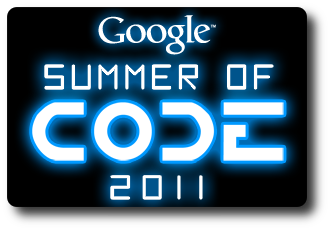 This time the participation is targeting the implementation of a SIP-to-Jingle gateway. Jingle is the voice extension of XMPP. At this moment, Kamailio includes a SIP-to-XMPP gateway for Instant Messaging and Presence, therefore the GSoC project is looking to extend it for voice.
Last year, the selected student, Marius-Ovidiu Bucur, has successfully completed the project, contributing the presence_conference module, which is part of official Kamailio packaging since release 3.1.0. Marius is since then an active developer of Kamailio project, extending his contributions to other parts of the code.
The coordinator and mentor for this project is:
We are now looking for students that want to develop our GSoC project. Go to next link to learn more about this project:
If you have questions do not hesitate to write email to one or all of the next addresses: miconda [at] gmail.com , sr-dev [at] lists.sip-router.org , gsoc [at] jitsi.java.net .
Details about how to apply are posted at:
You can read more about GSoC 2011 at: