The Kamailio SIP Server project organizes another edition of developers' meeting during November 16-17, 2022.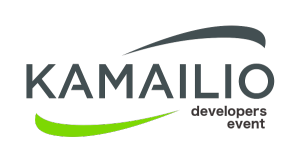 The event is hosted by sipgate.de at their premises in Düsseldorf – the address:
sipgate GmbH
Gladbacher Str. 74
40219 Düsseldorf
Germany
A note on a related event: on the evening of the 16th of November we plan a public RTC meetup. Anyone involved in the RTC space can join the event, even when not participating to Kamailio Developers Meeting during the day. More details soon!
Purpose of the Kamailio Developers Meeting
The purpose of the event is to support the interaction between developers and to offer a great environment to work together on relevant topics related to the Kamailio project. It is intended for participants that want to write code for Kamailio and its tools or improve the documentation. There will be no formal presentations, only open discussions, coding or documentation writing sessions.
At the moment of announcement, the following active Kamailio developers and community members plan to join the event:
Alexandr Dubovikov
Daniel Constantin Mierla
Federico Cabiddu
Henning Westerholt
Markus Monka
We welcome other developers or community members to join us! Please join only if you want to work on Kamailio code or documentation during this two days. It is not an event for learning how to use Kamailio.
sipgate.de is also sponsoring the event food and drinks during the days at the venue. The costs of the trip (traveling, accommodation, health insurance, visa costs, etc.) must be covered by each participant. However, if you need some support with your travelling expenses, let us know and we will try to find a solution case by case.
How to participate
If you want to participate then please send an email to <devsevent@kamailio.org>, providing the following details:
subject: Kamailio Developers Event
if not having already a git commit access to Kamailio Github repository and you have not participated to a past developers event, then provider your full name and country of origin as well as add a short description of what you want to work on
Important note: if you need to get a visa to come to Germany, there is no invitation letter available, you have to take care of the entire process by yourself, without any document issued by Kamailio project or the host of the event.
The notification if your application is accepted or not is going to be sent within several days, the eligible participants will be accepted in the order of retrieval.
Based on feedback of the participants, we will try to plan and publish a more detailed agenda for the two days.
Topics To Be Approached
A selection of topics intended to be addressed:
review the module exports interface
support for long type instead of int for config operations
Kamailio 6.0 – when and how it should look
improvements to documentation

unify modules docs with KEMI exports

exporting missing functions to KEMI framework
review the use of internal libraries
control tools: kamctl vs kamcli
testing framework
new features
The previous edition of the event was organized in 2018 – its page is available here. During it, more than 10 participants succeeded to unify the module interface, adding several other improvements — the two days resulted in over 250 commits to git repository.
Looking forward to those two intensive hacking Kamailio days in Düsseldorf!