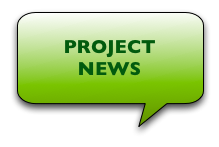 Back in 2001, on the 3rd of September, the first commit was made for the project, at that time called SIP Express Router (aka SER), done by Andrei Pelinescu-Onciul at Fraunhofer FOKUS research institute in Berlin, Germany, respectively:
 
 commit 512dcd9838f5aeb0bfccd02cfc156067b7f02b71
 Author: Andrei Pelinescu-Onciul <andrei@iptel.org>
 Date:   Mon Sep 3 21:27:11 2001 +0000
 
     Initial revision
 
It has been quite a long journey, not very smooth always, but you know the saying: what doesn't kill you makes you stronger!
The project is entering now the 14th year of development, with a new major release around the corner. The development for next major version 4.2.0 is freezing on Wednesday, September 10, expecting to have the stable release out around mid of October. It will be the 15th major release coming out over all these years.
We have pioneered many aspects of real time communications via IP and we will stick to our main characteristics that kept us at the top: innovation, scalability and stability.
It is never enough to express the gratitude for everyone that made our evolution possible: developers and community members.
With full thirteen years of development, we are a qualified teenager project now! Stay tuned for more amazing features to get out before Kamailio is eligible for the driving license!