Next week, starting on Monday, July 13 and lasting till Friday, July 17, Dan Jenkins  organises the 3rd edition of CommCon, an annual conference about real time communications. It used to take place in UK, at locations around London, this year being an online event.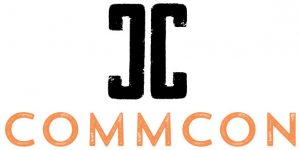 Fred Posner will give a presentation about Kamailio project, on Thursday, at 20:00 CEST (West Europe) or 14:00EDT. Full schedule is available at:
Participation is free of charge, video recoding of the presentations can be watched on YouTube, with the speakers available on a real time chat channel for taking the questions. You only need a modern browser, with a decent Internet connection, at the same time enjoying your comfortable and safe place at home and your preferred drink!
Thanks for flying Kamailio!