The pandemic is not over, even the vaccination helped a lot, the variants of the  COVID-19 virus are a source of concern and create troubles in various places across the world, therefore it is not feasible to organize any in-person large event this year.
However, this year Kamailio project celebrates 20 years of development, the GIT history (inherited from CVS and SVN over the years) shows that the first commit was done on September 3, 2001:
❯ git log --reverse

commit 512dcd9838f5aeb0bfccd02cfc156067b7f02b71
Author: Andrei Pelinescu-Onciul <andrei@iptel.org>
Date:   Mon Sep 3 21:27:11 2001 +0000

     Initial revision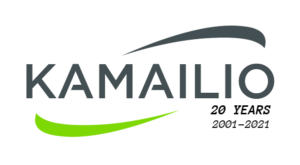 We are going to mark this notable milestone with an online event, similar to the one in 2020: 2 half days during Sep 1-2, 2021, with live presentations and open discussion sessions. The website for the event is available at:
More details about the schedule will be published in the near future!
Thanks for flying Kamailio!