It is now like 3 months till the start of the next Kamailio World Conference (taking place in Berlin, Germany, during June 5-8, 2023) and the first group of speakers has just been published, the details are available at:
Not all proposals were reviewed and Call for Speakers is still open, therefore if you want to share your interesting experiences or knowledge in the RTC space, submit it via:
All together, expect another edition of Kamailio World conference with great content covering topics such as RTC scalability, security, cloud-based deployments and elasticity, NG112/911, IoT, WebRTC, VoLTE and 4G/5G.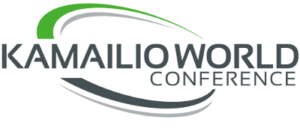 Looking forward to meeting many of you in Berlin!
Thanks for flying Kamailio!