The first commit with the code for Kamailio was done on the 3rd of September, 2001. A bit more than 18 years of continuous development, the project marked the milestone of 30000 commits only in the git master branch. Victor Seva already gave the start of the new series of commits, pushing the 30001th.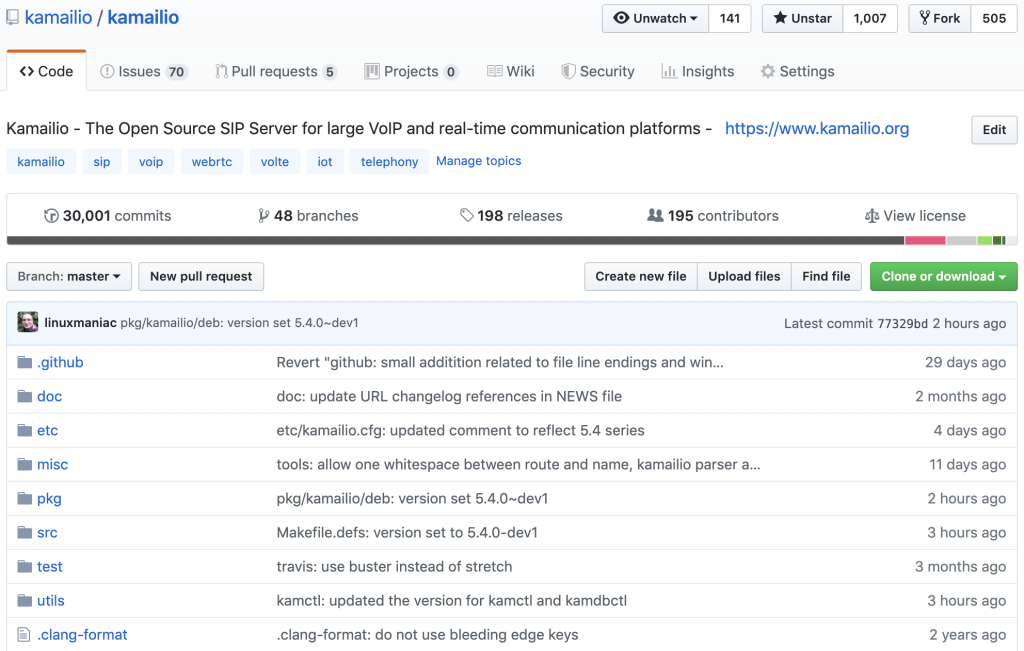 The project is currently in an highly active development phase, a bunch of events being scheduled for the near future:
release of v5.2.5 is planned for Thursday, October 10, 2019 – this is a maintenance release of latest stable branch
release of v5.3.0 is planned for Thursday, October 17, 2019 – this is a a new major release, opening the 5.3.x series
the yearly Kamailio Development Meeting takes place again in Dusseldorf, during November 14-15, 2019, hosted by Sipgate. You can join as well if you want to spend two days of interesting discussions and coding with other Kamailio developers.
Thanks for flying Kamailio!