Another end of a year is around the corner, one that was not easy at all for the entire world, probably the most challenging so far for many of us.
Thanks to a large, friendly and collaborative community, Kamailio project continued with a sustained development, getting out another major release, 5.4 in July , and several minor releases in branches 5.2, 5.3 and 5.4.
We wish everyone a healthy 2021!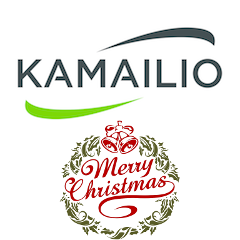 Merry Christmas and Happy Winter Holidays!
Santa is flying Kamailio!